July 21, 2015
Earlier this month, we celebrated the civilian sponsorship1 of our son, Raphaël. It was a great sunny day full of laughs and emotion.
Now our son has a godfather and godmother that will be there to take care of him.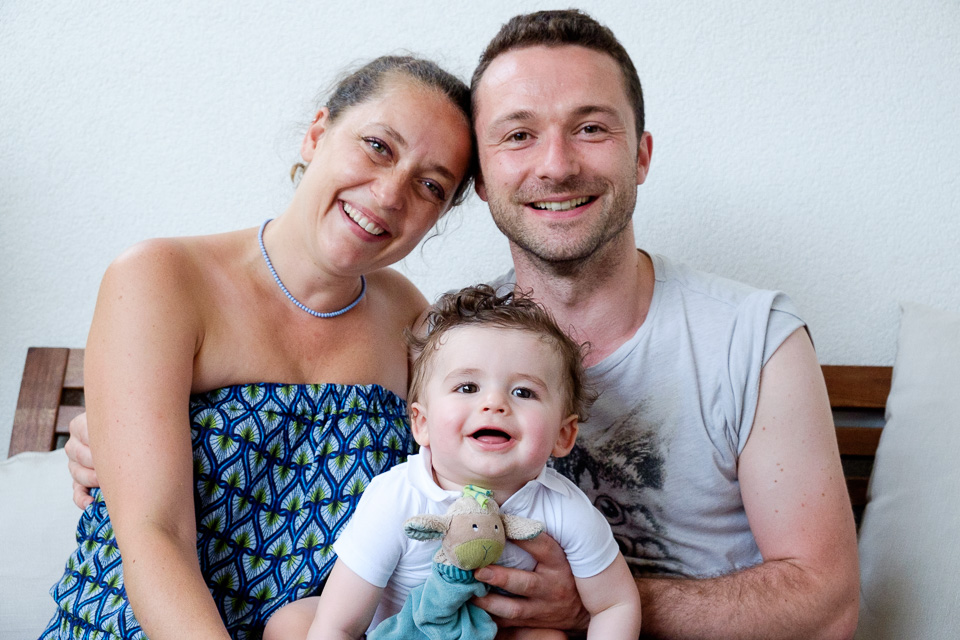 I took this opportunity to create a story on Exposure. I learnt about this service from Scott Kelby and this celebration was a good candidate to try this service.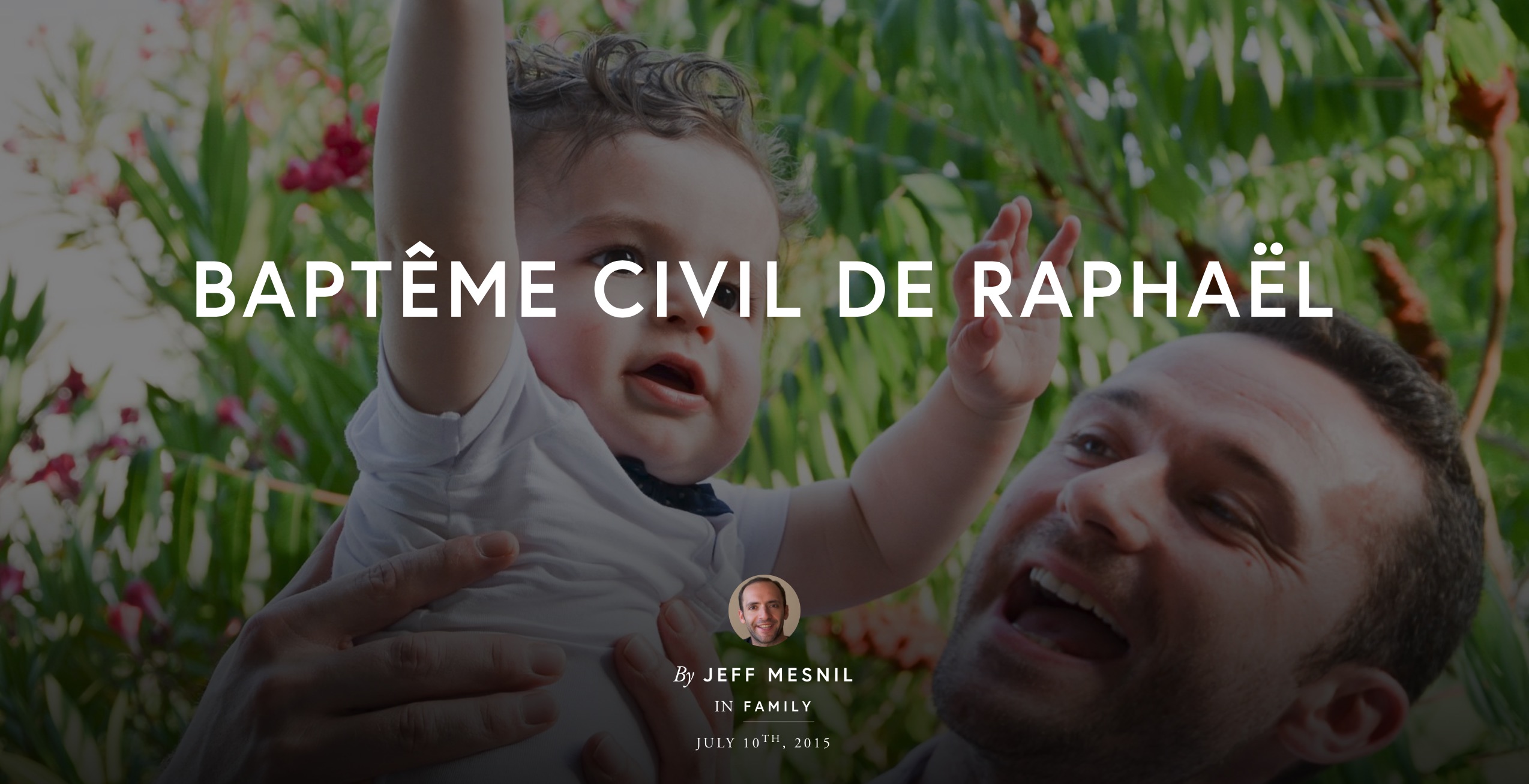 You can read the story (in French) here.
Exposure service is really good (I only used their free offer). The image layout options are basic but good enough for such an image-oriented story. There is only one place where I would have preferred to use a grid layout with same size for all images. I also would have liked more typography options to better distinguish the (sparse) text.
Scott Kelby's page provides some great examples of Exposure features.
I don't plan to upgrade to their pro offer but I'll keep playing with it as their offer improves.
---
A civilian sponsorship is not religious but republican. It is performed at the town hall and is a moral engagement ↩